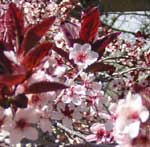 Right Now:
Continue to work with your lender to get your loan approved. Be sure all the documentation requested, no matter how trivial it may seem to you, is given to the lender immediately. If you are the cause of failing to get loan approval, it could be the reason for the seller to keep your earnest money.
Contact a qualified home inspector to conduct an inspection of the property before the date written into the contract. If you don't know good inspectors to call, ask us for inspectors we know to be reliable, familiar with old homes, and who won't just rubber stamp a sale. They'll put in writing everything they find wrong with the property.
Read the information on homeowner warranty insurance, lead based paint, radon and title insurance. If you have any questions about any of it, call me right away so I can explain it to you!
About 2 weeks before closing
Find a good insurance company to provide your hazard insurance. I can give you names of people if you need suggestions. You need to give the information to the title company so that it can go on the final settlement sheet.
Have Qwest transfer your telephone service (1.800.244.1111).
Have Excel Energy put into your name as of the day of closing (1.800.895.4999).
Contact your cable company to have your cable turned on.
Contact burglar alarm companies if you will have a security system.
Call the City to find out when your trash collection day is (303.640.2136).
Call US if you have any questions!
Congratulations