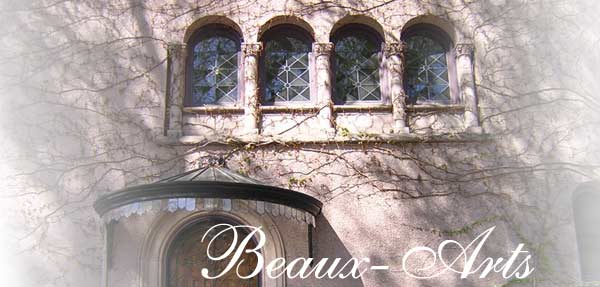 For more than 250 years, the tradition of Beaux-Arts led French architecture. "The fine arts" refers to the aesthetic principles of the Ecole des Beaux-Arts in France. Here, the study of Greek and Roman structures was emphasized, and typically featured heavy stone, Baroque details, grand staircases, paired columns with plinths, grand arched front doors with medallions and swags and an overall emphasis on symmetry. The Mansard roofs tend to be steeply-pitched and hipped.

Americans who studied at the Ecole naturally brought its influence to bear on their designs. Earliest US designs utilizing Beaux-Arts ideas were huge public buildings like the Library of Congress. Later, the style became more subdued and was used for many homes of the wealthy. Our most famous Beaux-Arts architect, and the first Denver Architect to train at Ecole des Beaux-Arts, was Jules Jacques Benois Benedict, whose designs can be seen throughout the city.

J.J.B. Benedict was very flamboyant and designed some of the grandest homes in Denver. It was said that Benedict was so fastidious about his designs that he was known to arrive on a construction site and IF he was not satisfied with the quality of the work he would demolish the piece with a cane that he carried regularly.
2900 East 7th Avenue

770 High Street

A triple axis palazzo design with S.R. DeBoer landscaping and is now the residence of a local architect who many consider to be extremely knowledgeable about Benedict, his life and his buildings.

817 Race Street

909 York Street


The Richard C. Campbell MansionThis grand mansion is now the executive offices of the Denver Botanical Gardens. It is said that J.J.B. Benedict built this building on TOP of the old cemetery and that the caskets are now collapsing and causing settling problems in the mansion.
801 Race Street
1900 East 7th Avenue

450 East 9th Avenue


The Weckbaugh MansionThis formal, French style townhouse was built by John Kernan Mullen for his daughter, Ella Mullen Weckbaugh in 1908. The steep-hipped roof and arched side dormers are manifestations of the Beaux Arts style.Capitol Hill

910 Gaylord Street

Another fine example of JJB Benedict's Architecture

165 High Street

151 Vine Street
Source: Denver the City Beautiful by Thomas J Noel & Barbara Norgren