The Spanish Colonial Revival style caught on well in Denver in the 1915 to 1940 period because our dry sunny desert climate seemed "Spanish" to everyone. Thick stucco, usually over brick in this area, keeps the houses warm in winter and cooler in summer.

This very popular style is similar to the Mission Revival except that it is more heavily decorated and is typically two stories. Like the Mission style, it features tile roofs and plastered walls. Elaborate decoration brings an old world spirit to the houses, they typically boasts low-pitched tile roofs, deep-set doors and windows, balconies, decorative ironwork, stucco and tile work.

They are one of the most popular styles in Denver and sell very quickly and for thousands more than other styles.
500 East 8th Avenue


Malo Mansion Built by Harry Manning in 1921 for the Malo family,
this is one of Denver's best examples of Spanish Colonial Revival. Elaborate cast-concrete details on the three arches surround the recessed porch and are adorned by wrought iron balconettes. The exterior features hand painted ceramic tiles under the roof eaves.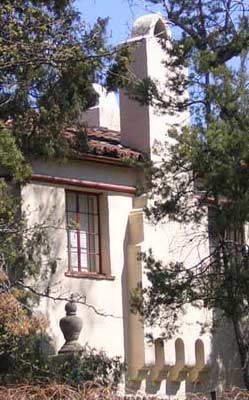 2925 East Exposition Avenue
Built in 1928 by Fisher and Fisher for banker William Bart Berger. It has many of the elements of this style.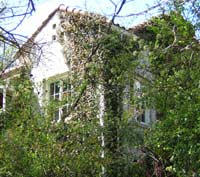 555 South Downing Street
Stately positioned on a hill behind a curved stucco wall, this handsome home was designed by Marean and Norton in 1925. Overlooking the lakes, the boat house and bath house of Washington Park, this home is now a elegant two unit condominium.
Washington Park
2755 East Exposition Avenue
Fisher & Fisher built this old world home in 1927 to overlook the old Polo Field. The following year they went on to build another good example of Spanish Colonial Revival at 2925 East Exposition Avenue (see above)
Source: Denver the City Beautiful by Thomas J Noel & Barbara Norgren